Tools You Will Need for Memory Choir Course
12 Week Course: Lead Your Own Memory Choir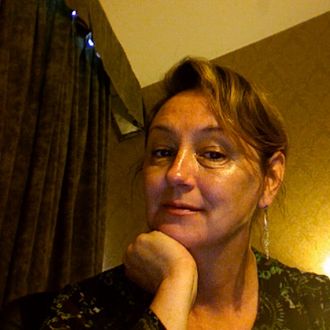 Cheryl Hodge, President of the Dementia Singalong Therapy Program
Introducing Our 12-WEEK ONLINE TRAINING PROGRAM:  "LEAD YOUR OWN MEMORY CHOIR"
WELCOME; SCROLL ALL THE WAY DOWN THIS PAGE for tools, course description, and the 12-Week online training course outline. President, and former Berklee College of Music voice & sight singing instructor, Cheryl Hodge, leads you through a  series of exercises, familiar songs, cueing mechanisms, and story skills. These help to create new neural pathways in brains of residents & loved ones affected by dementia. The methods have been shown to improve memory in choir participants. You will learn to play by memory 36 songs (chords, lyrics, melody). You will be able to lead the group in a warm up designed to increase the oxygen level in the singers' brains, and relax their throat to ready them for singing. You will understand vocal cues & visual cues. You will learn how to help your choir "mine memories". A non-accredited course. Cost of course: $225. (Includes a digital download of pictured book + companion song mp3s), as well as weekly instructive videos, music, class material, projects and quizzes.
Before you sign up and pay for this 12 week online course, you will need to be aware of a few things (Read down to the bottom of this webpage before paying):
- This is a NON-ACCREDITED course. However, you will be learning to employ a series of tools, from which you will be taught how to generate work for yourself in the field of teaching Memory Choirs. There is no guarantee of providing work for you; but we will show you how!  See Week-by-Week Lesson Plan, below.
-  This is NOT a music theory course. Before you take this course you need to already know how to play and sing songs from memory. This is because you will be guiding a group, helping THEM memorize!  
-   Course money is non-refundable ($225. total) Sign up and pay by clicking on the image to the left. Congratulations!
INTRODUCTION TO COURSE TOOLS/MATERIALS; WHAT TO EXPECT                                                                
Your instructor will email you the links to private webpages which contain weekly lessons. 
1.  Tools needed to qualify to attend this course: 
a.  Before taking this week-by-week online course, you should already know how to play basic triads in all keys on either guitar or piano. If you can't do this then you will most likely find the course frustrating .  I would suggest taking a few months (prior to taking this course) learning how to play basic chords and sing on a few memorized songs!  Learn to sing without looking at the chords while you are playing.  Helpful theory links: Basic guitar chords/voicings:  https://www.guitar-chord.org/chart.html Basic piano chords:  http://www.kidung.com/chord_piano.htm, Voice leading keyboard techniques: https://online.berklee.edu/takenote/basic-piano-voicing-techniques/
b.  Download text book & mp3s:  Alzheimer's, Dementia & The Healing Power of Music (sent to you after you pay the course fee).
c.  Instruments, etc. A light weight (easy to carry) keyboard (preferable), or acoustic guitar.  Optional:  percussion toys; table that raises and lowers. 
2.   Skills you will learn in this class: 
a.  Leading a memory choir in warm-ups 
b.  Knowing 36 songs on the list of possible memory choir songs. (Playing basic chords of songs in "universal" keys listed, on keyboard or guitar) 
c.  Able to give word cues before lines in songs, while playing 
d.  Able to give visual cues, while playing and singing 
e.   Able to lead a memory choir in discussion, between songs; able to help direct a conversation to bring up memories 
f.   Able to help residents understand how to remember lyrics (rhyming, storyline, couplets)
g.   Able to always show  an optimistic attitude; and social skills. (demonstrate a sense of humor; good listening skills.)